So now you can't leave the house more than once! Next thing, Boris Johnson will want all parents to lock their children in their rooms!
I've done that now, just to be safe.
Have you tried the word search? It is unbelievably hard! I had no idea! First to finish it will have a 'virtual' prize!
Also, send in your favourite jokes! You will get fed up with mine pretty quickly!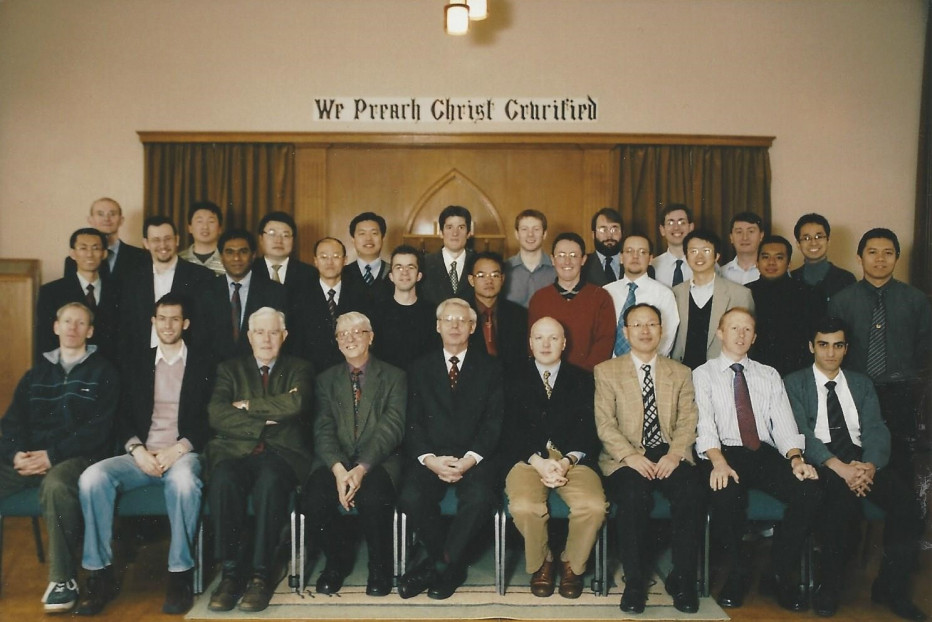 Here is a photo of me with my Bible College friends. Which person in the picture didn't get the message to bring smart clothes for the photo?
Isn't it wonderful that the Lord has sent us sunshine today? Imagine it was cold, windy and wet – that would be really miserable! Remember to thank our heavenly Father!
'Every good and perfect gift is from above, coming down from the Father of the heavenly lights' James 1:17
Be good! Try not to argue…
Allan

A pastor, a priest and a rabbit walked into a bar.
The rabbit said, 'I think I'm a typo.'

David Scott aged 22

What was Beethoven's 5th favourite fruit?
Ba-na-na-naaa!

Allan Huxtable aged 49
Did you hear about the boy who put a clean pair of socks on every day?
By the end of the week he couldn't get his shoes on.

Allan Huxtable aged 49
Teacher: What does 'coincidence' mean?
Pupil: That's funny, I was just going to ask you that!

Allan Huxtable aged 49